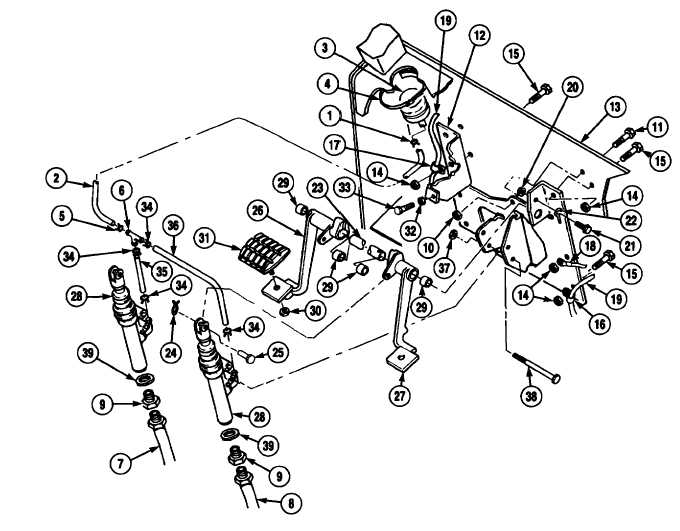 TM 10-3930-671-24
3-29.
BRAKE SYSTEM REPAIR.
a.
Removal.
(1)
Disconnect batteries (Para 3-25).
(2)
Chock wheels to prevent roll CTM 10-3930-671-10).
(3)
Remove instrument panel (Para 3-36).
NOTE
Remove steering column hardware, as required, to access brake components.
(4)
Remove steering column from frame (Appendix F, Steering Column and Valve, Section 9.2).
3-79