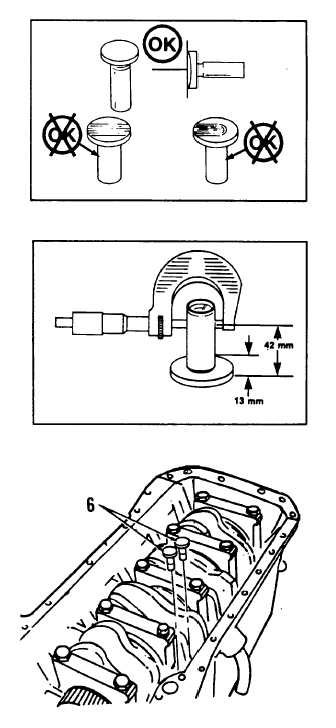 TM 10-3930-664-24
NOTE
When     installing     new     bushing,     mark
cylinder  block  to  ensure  that  oil  hole  in
bushing aligns with oil hole in bore.
8.
Inspect  valve  tappet  socket,  stem,  and  face  for
excessive wear or cracks.
9.
Measure  tappet  stem  diameter.    Diameter  shall
be at least 0.627 in.  (15.93 mm).
D.
INSTALLATION
1.
Apply   Lubriplate   105   to   stems   of   tappets   (6).
Insert  tappets  into  bores  in  bottom  of  cylinder
block.
4-30