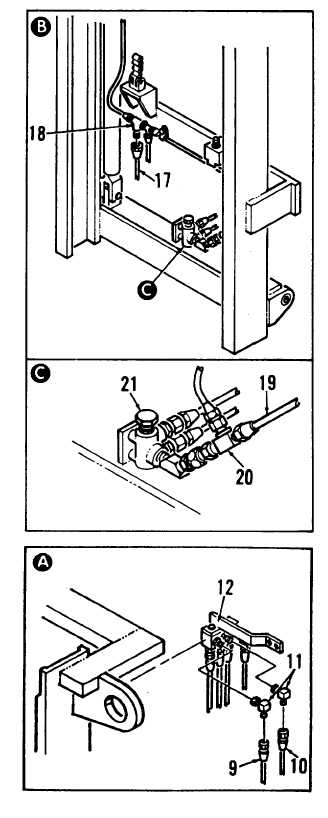 5.
Connect hose assembly (19) to tee (20) installed
into sequence valve (21).
6.
Connect return hose assembly (17) to tee (18).
7.
Connect hose assemblies (9, 10) to elbows (11)
on left and right outer rail manifolds (12).  Install
hose clamps.
8.
Support  mast  assembly  by  placing  jack  stands
under  freelift  cylinder  mount  base.    Lower  mast
assembly until it rests on jack stands.
9.
Remove   lifting   sling   from   mast   assembly   and
install on sideshift carrier.  Mate sideshift carrier
to mast assembly.
3-221