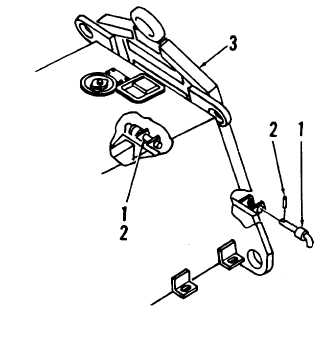 TM 10-3930-664-24
D.  

INSTALLATION
1.
Install  tow  bar  latch  pins  (1)  using  spring  pins
(2).
WARNING
Tow bar is heavy and awkward.  Weight
(120  lbs.  (54  Kg))  exceeds  the  amount
one person can safely handle.  Enlist the
help   of   an   aide   when   removing   and
installing  to  prevent  injury  to  personnel
and damage to components.
2.
Lift tow bar (3) into raised position.  Lock in place
using tow bar latch pins (1).
FOLLOW-ON MAINTENANCE:
None
END OF TASK
2-341