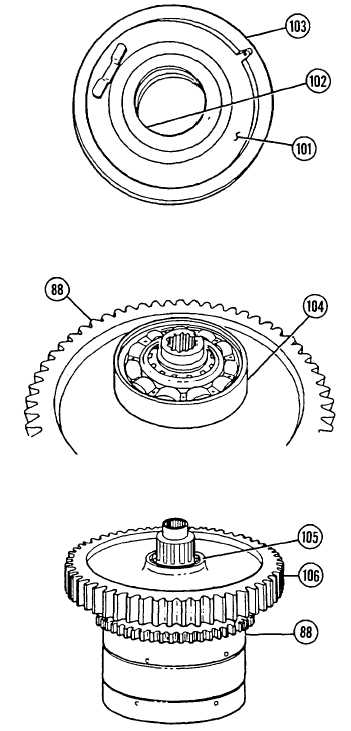 TM10-3930-660-34
7-4.
TRANSMISSION ASSEMBLY - REPLACE/REPAIR (Cont'd)
k.
Insert  air  nozzle  at  pressure  ports  (A)  located
between    three    seal    ring    grooves    on    shaft
assembly (88).  Use compressed air to remove
piston (101).
1.
Remove and discard O-ring (102) and outer piston
seal (103).
m.
Turn shaft assembly (88) over. Use a puller to
remove   bearing   (104)   from   shaft   assembly
(88).
n.
Remove snap ring (105) and gear (106) from
shaft assembly (88).
7-20