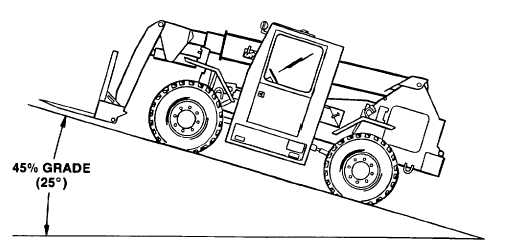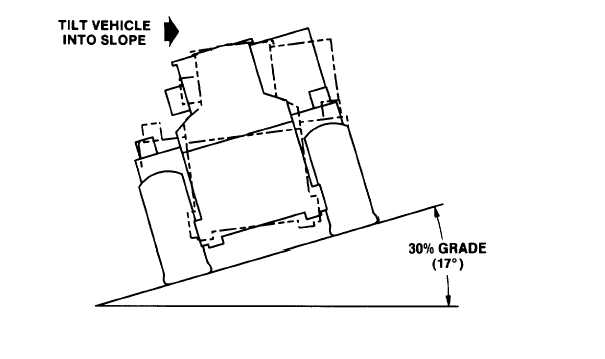 TM1   0-3930-660-10
(6)   Know   your   vehicle's   operating   limits   for   ascending,   descending,   and   traversing   slopes.
Do   not   exceed   45%   grade   (25°)   longitudinally.   Vehicle   becomes   unstable
and   fluid   levels   are   shifted.   Internal   components   may   not   be   properly
lubricated   causing   vehicle   damage.   Tires   may   slip   (loss   of   traction)   or
vehicle   may   tip,   causing   possible   operator   injury   or   death.
(a)   With   or   without   rated   capacity   load,   for   maximum   longitudinal   stability,   do
not  exceed  45‰.  grades  (250).
2-29