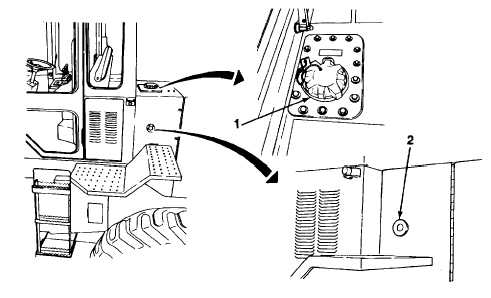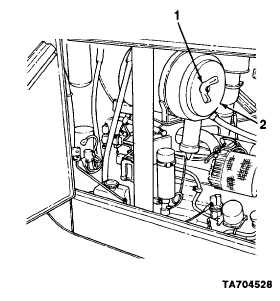 TM 10-3930-659-10
3-10.  CHECK AND FILL HYDRAULIC SYSTEM RESERVOIR (Con't).
3-11.  CHECK AND CLEAN ENGINE PRIMARY AIR FILTER AND UNLOADER
VALVE.
WARNING
If NBC exposure Is suspected, all engine air cleaner air filter media
should   be   handled   by   personnel   wearing   protective   equipment.
Consult your NBC Officer  or  NBC  NCO  for  appropriate  handling  or
disposal procedures.
a.  

Check

and

Clean

Engine
Primary
Air
Filter
.
(1)  Loosen  wingnut  (1)  and  remove  air  cleaner
cover (2).
3-17